Who is cooler, Paul Newman or Rod Stewart?
It's an out-of-left-field question, to be sure, but one the collector car market was effectively asked to weigh in on last week, as cars formerly owned by each of them sold on Bring a Trailer. Stewart's ride was a 1989 Lamborghini Countach 25th Anniversary. Newman's was a modified 1988 Volvo 740 Turbo Wagon with a turbocharged 3.8-liter V-6.
Of course, the answer is entirely subjective. This being Insider, though, we do have a rubric from Hagerty Price Guide publisher Dave Kinney for guessing how much a celebrity will add to a car's value. You can go read it, we'll wait here.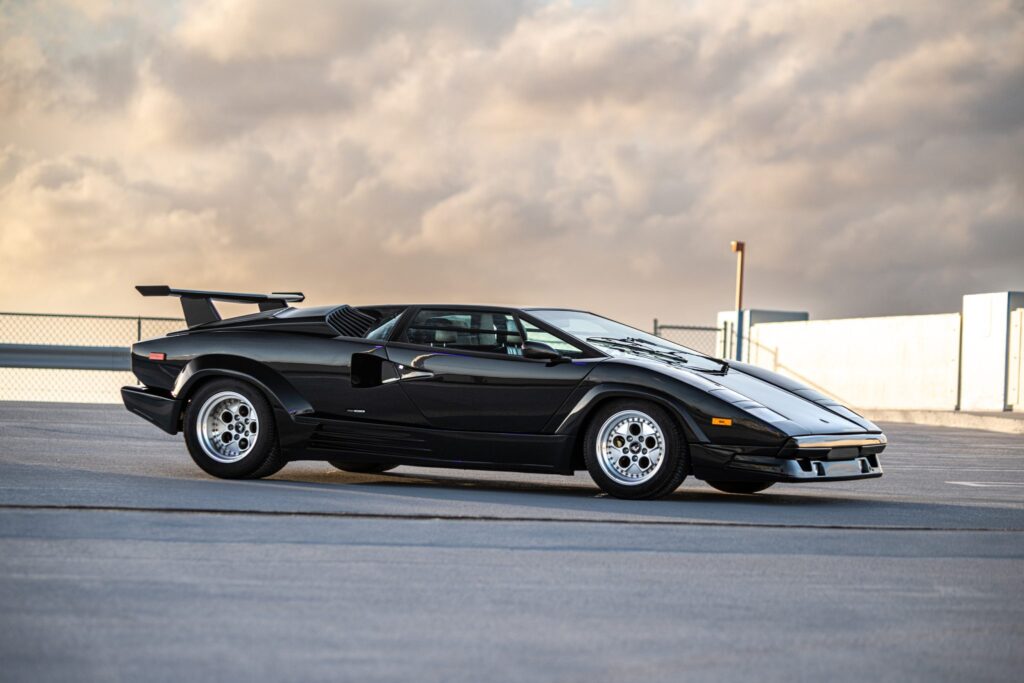 Back? OK. Let's run through it: First, let's discuss how famous these famous people really are. I happen to be a fan both—I've seen Cool Hand Luke multiple times and think Stewart's cover of "Street Fighting Man" is better than the original—but would have to give Newman the nod here. When you're talking about "household name," it's hard to do better than one that literally lives in peoples' refrigerators and food pantries. Both are "car guys." Newman's credentials hardly need to be stated: Four-time SCCA National Champion, co-owner of a successful racing team, star of multiple car-loving movies. Stewart, it must be noted, is no slouch—he's owned many fabulous cars over the years, including more than one Lambo.
Where the Volvo really pulls away, however, is its condition. Were these normal sales, the Countach would be clearly superior, showing just 12K kilometers (roughly 7300 miles) and only minor signs of wear, in contrast with the Volvo's 76K miles, clearly creased seats, and major drivetrain modification. Yet in this case, the mods and the wear attest to the attention the celebrity paid the car. The rich and famous can, after all, afford to buy lots of cars but, like everyone else, have only so much time. The Volvo clearly reflects the interest and personality of its owner; the Lambo does not.
Bidders seemed to agree with us. Both cars brought strong prices—the Lamborghini more at $555K, and the Volvo $84,777. Yet Stewart's car is right around what the Hagerty Price Guide expects for a Silver Anniversary Countach in excellent condition.
Volvo's 700-series cars are not in our price guide, yet even a cursory look at previous BaT sales indicates these are not $80K cars—somewhere between $10K and $20K would be more typical. (The Buick motor is, admittedly, a curve ball. Yet conventional wisdom with period-modifications is that they generally do not add greatly to a car's value.)
These results largely fall in line with what we observed with our 2022 Power List, which quantified the premium celebrities add. Stewart made a strong showing on the list, at number 10 for musicians. But Newman? Among movie stars, he was number one.