It's fun to enjoy something before it gets popular. Beyond the intoxicating sense of superiority that comes with the territory, enjoying the esoteric is generally a comparably thrifty endeavor. Just ask Saab devotees; while the collector car market erupted around them, the Saab community enjoyed IKEA pricing for their favorite cars.
As the reservoir of previously underappreciated collector cars dried up sometime in early 2021, people started to notice Saabs as a value proposition. Prices gradually rose as '80s Saabs were labeled a solid alternative to the more expensive collector stuff from Germany. Suddenly, September 2021 saw someone pay $57,750 for a clean 1990 Saab 900 SPG on Bring a Trailer.
This was a record-setting price paid for a Saab of any type on the popular auction platform, beating out the previous record holder by almost $23,000. An outlier sale at the time, but people were paying attention now. The most desirable iterations of the Saab 900 had begun to hit boost, with another clean 900 SPG selling for $59,850 this past April. Another outlier sale?
It was, right up until this past August when a 246-mile 1987 Saab 900 Turbo Convertible sold for a stunning $150,000 on Bring a Trailer. Born From Jets—and costs about the same, too.
Alright, we're being a bit dramatic. Saab values have increased across the board, but the average price paid for the top 10 most expensive Saabs on BaT is $51,365 against Volvo's $68,530 top-ten average and erstwhile rival BMW's stunning $457,000 average. These are just the flashiest sales; According to our data, average quote value for Saabs is up 25% from the summer of 2020, but the overwhelming majority of quoted values for a Saab of any type ranges between $8000 and $13,000.
So, the treats from Trollhättan are still within the reach of most enthusiasts—but how has this affected the existing Saab community? Early adopters are often burned when prices spike, as they might not be able to re-purchase, replace, or swap their car for another of the same ilk. For some, aggressive appreciation freezes their garage in amber.
"As a Saab enthusiast, I love it. But, as someone who is constantly looking for another Saab to add to the fleet, it's troublesome of course," said noted Saab cannonballer Nik Krueger. "I'm used to being able to pick up an SPG for $3,000, $4,000. As much as I would want one right now, I cannot justify an upper-teens, lower twenties car."
We chatted with Krueger and a cluster of other major Saabists at this year's Saab Owners Convention, hosted at the newly opened Saab Heritage Car Museum in Sturgis, South Dakota. Many expressed the same frustrations as Krueger, particularly with Bring a Trailer's magnetism for the cleanest cars and biggest prices. "Bring a Trailer gets a lot of specialty cars, and they're not all going to Saab enthusiasts," explained Saab broker Randy Friedley. A former longtime Saab dealer, Friedley now sources clean Saabs for customers, moving somewhere between 50 and 75 cars a year. "Some of the higher priced cars on Bring a Trailer are going to buyers who are interested in reselling the car soon after.
Part of this appreciation is simply a numbers game. As prices rise, so has interest in the defunct marque; according to our valuation team, quote volume is up 25% since the summer of 2020. In the real world, this translates to more mouths to feed from a limited stock of clean cars. "The level of enthusiasm for Saab is greater than it's ever been as long as I've been in the business—even when Saab was alive," said Friedley. "In fact, it might be a little bit better now as they're getting harder to find."
In other words, bigger price tags have only bolstered the Saab community. "I don't think it's driving people away," mused Tim Colbeck, former president and COO of Saab North America, and current President and CEO of Orio, the largest supplier of OE Saab parts. "It's an interesting community; I think they are bonded by Saab and not by demographics, so there's a portion of this community who can reach and get any Saab that comes to market."
"There's definitely a bit of a supply and demand thing happening here," he continued. "The enthusiast group remains as big as it's ever been, these pristine cars that are going for real high bucks are getting harder and harder to find." We chatted at Orio's pop-up stand inside the museum, just feet from one of six Saab Sonett Is. Around us, a shifting mass of Saab club members filtered between the museum's collection of 100-plus cars.
According to the event organizers, 60 percent of the attendees were new to the convention. Outside, a harlequin potpourri of old and older Saabs gleamed in the Sturgis sun. "I don't think a pristine Saab going to someone outside of the community is a loss. I think it is an opportunity to pull them into the community," said Colbeck.
The demographics are shifting, if only just. Average insured age for Hagerty's Saab policies stands at 59 years old, with only 10 percent of policyholders under the age of 40, with the same group holding 28 percent of quotes, a one percent boost since summer 2020. 29 percent of owners are in their 60s.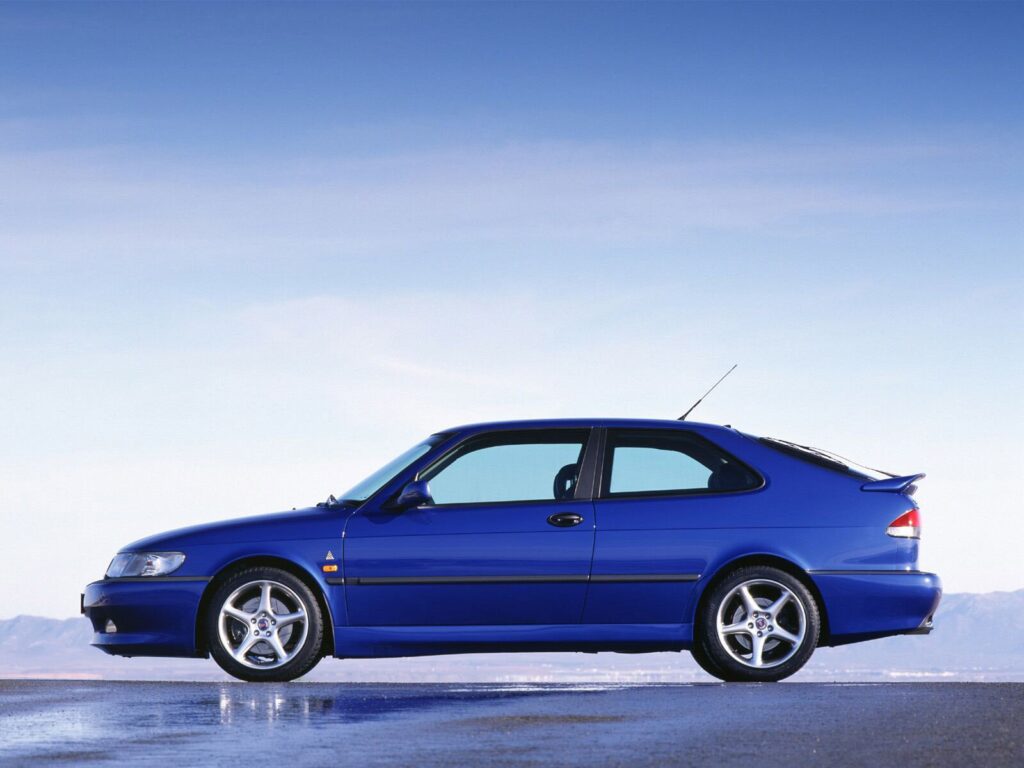 The cars aren't getting any younger, either. "This is it. The cars that are left are the only ones left in the future. The the low-mileage cars, they're only going to go up," predicts Friedley. "The last Saabs were 2011. Every year there will be fewer on the road—crashed, parked, or used as parts—and the number of Saabs that are out there is shrinking. I've got more requests than cars; the market should remain strong on that alone."
Talking to the assembled fanatics, it does seem like there are no bad Saabs, just better ones. Friedley was quick to highlight wagons, Turbo Xes, SPGs, Viggens, and special editions as the hot ticket items. "And anything with a stick—especially wagons," he said with finality. And, as there isn't the widest range of cars to choose from—Saab had a rather, ah, "streamlined" product tree—there are few hidden gems to dig up. "Most Saab enthusiasts are intellectual and persnickety. They've read everything there is, they probably know just about everything there is to know [about Saabs] and as much as me."
Big(ger) prices, fresh interest, shrinking supply—that's the Saab cocktail as we head into our 12th year since the last new car rolled out of Sweden.