To put it bluntly, Mitsubishi just ain't what it used to be. If you want to buy a new one in 2022, you get to choose between an SUV or a smaller SUV. And if you're really on a budget, have you considered a Mirage?
It's only sad because we don't have to look back that far to see brighter days for the three-diamond badge, at least from an enthusiast's perspective. Starions, 3000GTs, Eclipses and their Chrysler-badged brothers were all darlings of the tuner scene up through the 2000s. Same with hot Lancers, although things weren't as straightforward for fans of the rally-bred Evolution model ("Evo" for short) here in America, since Mitsubishi's spiciest sedan was already in its eighth iteration by the time it finally came to the US. But we were definitely aware of the Evo over here. Gran Turismo games and videos of bright red Lancers sliding and jumping through World Rally stages made sure of that.
Which is why our star sale this week snagged our attention, even though it happened on the other side of the Atlantic. First, it's a cool car we rarely see. Second, the price. Sold on Collecting Cars (essentially the British Bring a Trailer), this 2001 Evo VI Tommi Makinen Edition (aka "TME") hit a winning bid of £140,500 (about $167,000).
Built to celebrate the Finnish phenom's four consecutive WRC drivers' titles behind the wheel of an Evo, the TME came with a bevy of improvements over a standard Evo, including a more responsive turbocharger, lowered suspension, quicker steering, a new front bumper, 17-inch WRC Enkei alloy wheels, embossed Recaro seats, and a Momo steering wheel. Colors were limited to Scotia White, Canal Blue, Satellite Silver, Pyrenees Black Pearl or Passion Red, and worldwide production totaled just 2,500 units.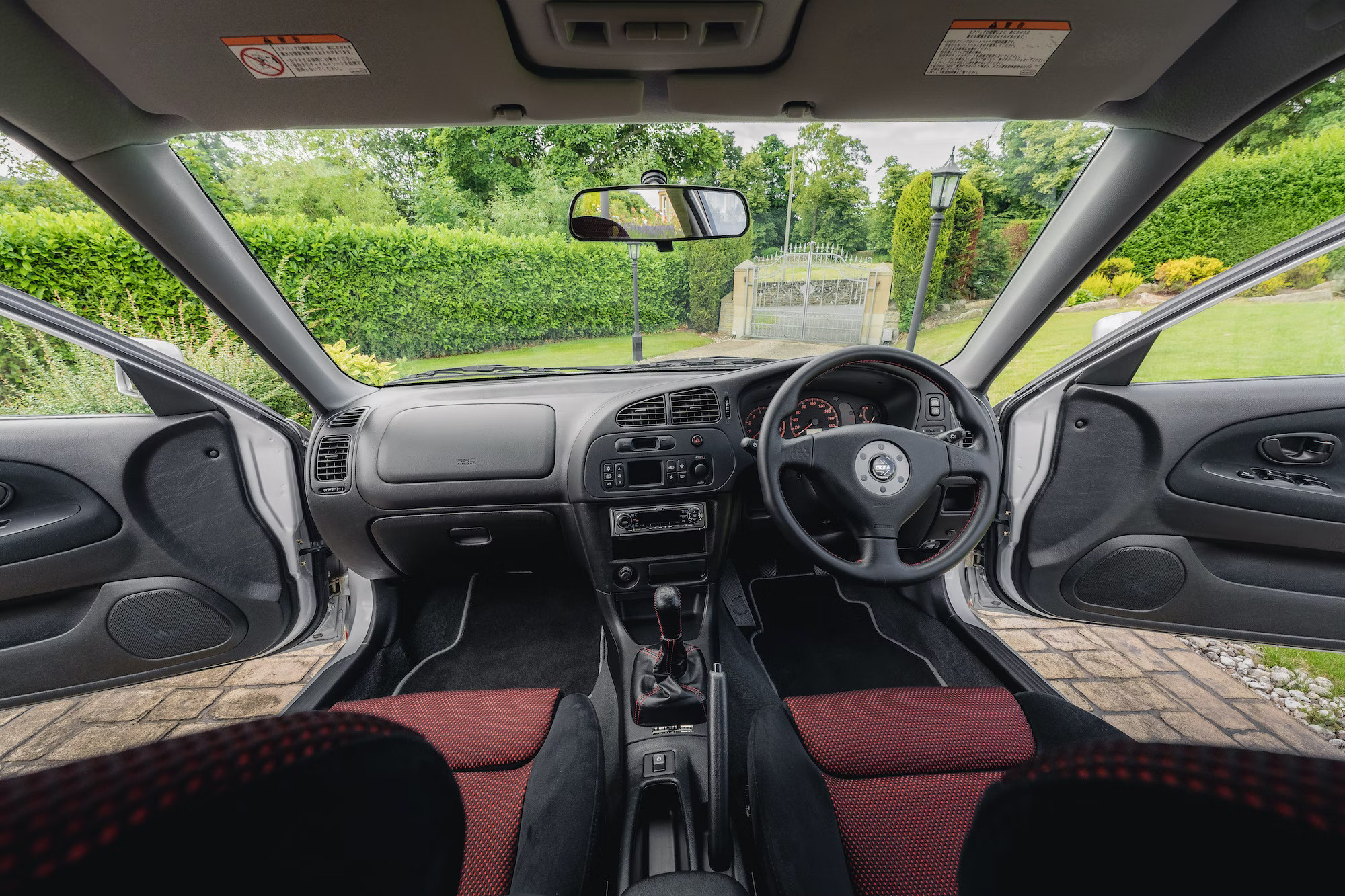 Most stayed in Japan, but this week's car is one of a small number supplied new to the UK and shows just 10,354 miles. And unlike many an Evo owner, this one's caretakers resisted the urge to modify and/or cane it within an inch of its life. Even so, a six-figure price for a 20-year-old four-door Mitsubishi seems pretty steep, right?
Of course it's a little more complicated than that. "Tommi Makinen is to Mitsubishi what Colin McRae is to Subaru," says Greg Ingold, Editor of the Hagerty Price Guide. So, there's pedigree for you. The limited-production and even more limited UK sales, plus the TME's significant improvements (both cosmetic and performance) over a standard Evo VI are also big boosts to desirability. Other TMEs have sold in the mid-five-figure range as recently as this year, but low miles and clean history helped this one.
Collecting Cars touted this EVO TME as a world auction record price and it is, at least depending on how you look at it. With Collecting Cars' £6000 buyer premium the final price for the car is £146,500. That's just a few quid more than the £146,250 achieved by a 2000 model, with similar mileage but a more desirable color, sold last year by Silverstone Auctions. But from our side of the pond and thanks to the complexities of currency conversion, the Collecting Cars Evo sold for the equivalent of roughly $173,700 while the Silverstone Evo, sold when the pound was way stronger, brought roughly $203,500.
We can quibble about international exchange rates, but we can't do too much else. Thanks to our 25-year rule on importing collector cars and since the Evo VI TME came out in 2000, US enthusiasts will have to wait until 2025 to get their hands on one of these World Rally weapons.