"I'm searching for a low-miles collector car, and it has to have an original, numbers-matching motor." So says nearly everyone when looking for their next car. But why?
Part of it is undoubtedly groupthink. We have aged into this hobby believing that these are the best cars. But is that true?
In the case of low miles, it ain't necessarily so. A 20-year-old car showing 2500 original miles, be it a Ferrari, a Porsche, or a Honda, is a collector's dream come true, right? Well, possibly—it depends how long the car has sat without attention. If it's been a while, "waking up" that car might be a complicated (read: expensive) undertaking. The tires have aged out. The fuel tank might be filled with a smelly gelatinous version of gasoline. And any internal combustion engine, sitting without the benefit of lubrication, will likely need serious attention.
Maybe those 2500 miles were collected at just about 100 per year. Are the belts and hoses the original, age-cracked rubber? Was the exhaust system ever warmed up enough to heat and vaporize the moisture trapped inside, or is the system now full of rust?
Let's look at it from another angle: Is it worth it to you to pay a 30, 40, or 50 percent premium to get a 2500-mile car over a 25,000-mile example? This is a question only you can answer, but it's something worth thinking hard about, especially if your plan is to drive the car instead of placing it in bubble wrap for most of your life. In doing the math for most cars, putting an additional 25,000 miles on a car that already has 25,000 miles on it will cost much less in depreciation than starting with a 2500-miler and adding your own 25,000 miles.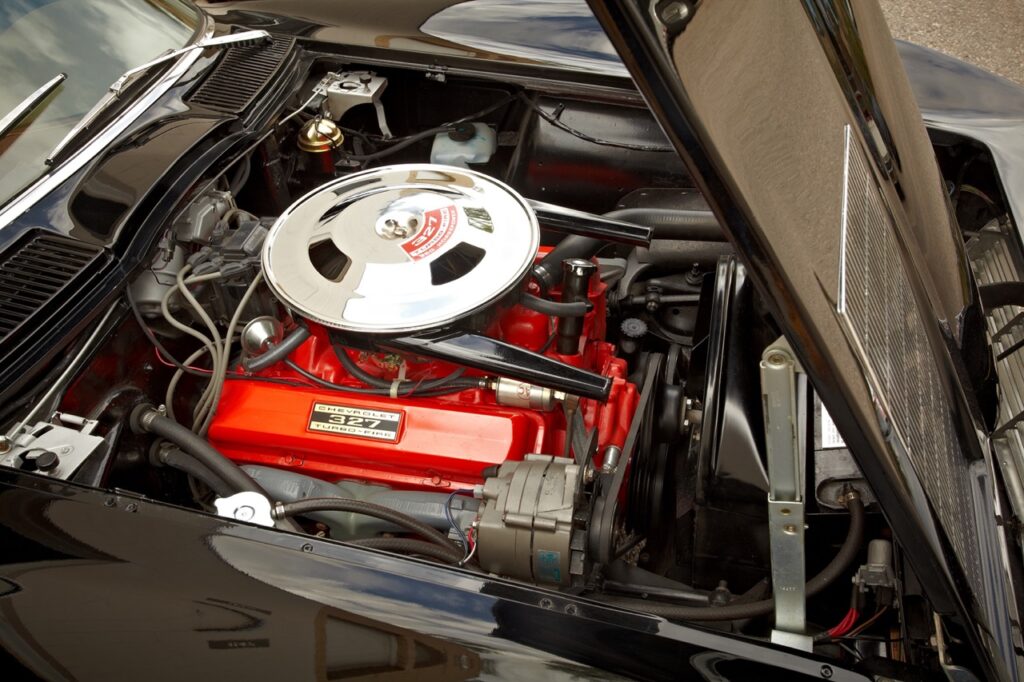 On the note of "numbers matching," almost no one knows what that term actually means. That's because it is interpreted many different ways by many different people. In the very broadest of broad strokes, one could reasonably interpret it as a car with all the original parts that contained serial-style numbers, which were placed on the vehicle when manufactured. Now, does that mean if one tire was replaced after a blowout, the car is no longer numbers-matching? Tires have numbers, right? You might think I'm exaggerating, but we've all seen an ad that details "originality" to an extreme.
Newsflash: Before matching numbers were a thing, when your engine blew up under warranty, you actually wanted a new one, not some rebuild done by the guys in the shop. But somewhere along the line people started believing their cars were as pure as the driven snow—that surely Zora, Enzo, Henry, or Butzi had built the thing themselves.
I had a client 20 years ago ask for advice on buying a C2 Corvette. Among his must-haves was matching numbers, which he interpreted as the serial number of the engine matching that of the chassis. His intent was to have fun with the car, to drive it, to wrench on it, and to bond over it with his preteen son (who loved Corvettes). Eventually, he said, he wanted to give his son the car, possibly as a college graduation present. He was stretching his budget to find the right example, so I pointed he could get a car with a replacement engine (in Corvette-speak known as a NOM, for non-original motor) for perhaps $15,000 less. Intrigued, he did the math. He wasn't buying the car as an investment; he was buying for fun. He didn't care about ever showing it or having it judged. So he bought a great car that was everything he and his son wanted. The NOM was a later crate motor that proved to be a reliable powerplant from day one. Today, his son enjoys the car every bit as much, perhaps even more, than if it had come with the original motor.
If you're shopping for a car to drive and enjoy—which I suppose most of us actually do—buying against the grain can save money in the long run. If you can afford the best, with low miles and matching numbers, feel free. I'm just saying that often there is no reason to not consider a "lesser" car with higher miles or a replacement engine. The old-timers will tell you that someone else worked out the bugs for you.
I'm not here to tell you how to spend your money. But I am here to give you complete permission to buy what YOU want, not what your friends want. Besides, unless you're selling, no one has to know.