We all tired of hearing the word "unprecedented" during the last three years, and to cope, a lot of us turned to our old standby interest in cars. The problem was, everyone did this at the same time, and the impact on the enthusiast car market was, well … unprecedented.
Collectively, we experienced the continuous stream of shocking value increases ("a WHAT sold for HOW MUCH?"), and cars—those objects supposed to provide us solace and distraction—became a demoralizing reflection of another depressing (but this time not unprecedented) reality: inflation. The result was one hell of a seller's market.
Frankly, it was a depressing time to be into cars. Every car that was halfway interesting seemed to be slipping out of reach, but for those of us willing to look under the right rocks, all was not lost. There were, and still are, certain less obvious cars that represent great value—cars that are aesthetically interesting, fun to use, and offer plenty of character. I'll get to those.
First, let's take a closer look at some of the most offensive increases, which were concentrated on the cars with the most widespread appeal. Cars like air-cooled Porsches and gated manual-transmission Ferraris.
In that superheated realm of desirability, cars we'd previously regarded as unbuyable, or at least not terribly appealing, suddenly looked surprisingly attractive given how much less they suddenly cost compared to their more desirable brethren. In 2019, when a stick-shift Ferrari F355 cost $75,000, a $50,000 348 drove buyers to ask "Why not spend the extra cash to get 80 more horsepower, 1000 more rpm, and a six-speed gearbox?" Two years later, when a manual F355 cost $150K, $200K, or even $300K, a 348 suddenly looked like a bargain. Then they climbed to $80,000.
The story was similar in Porsche land, where a manual 997.1 Carrera S coupe with average miles cost $35,000 in 2019, only to become a $50,000 car in 2022. This suddenly made a $20,000 manual 996 coupe look positively reasonable. So, over the following three years, that 996 went up by 50 percent.
This is not simply a case of cars getting more valuable as they age. In both of the above examples, you'll notice that the less valuable car is actually older, and for both the 348/355 and 996/997, the updated later version has always been more valuable because it is an objectively better version of the earlier car while giving up little of the early car's charm.
Ultimately, these scenarios represent a case of humans behaving rationally, deciding that we'd rather have this than that, but only if the premium for "this" doesn't exceed, say, 25 percent. And if the value difference becomes too great, then the market will eventually correct itself to reestablish the prior value relationship between two cars. This usually takes some time to happen, and in fact, my intuition is that the 348 is still appreciating as buyers internalize the explosive 2021–22 value increase of the 355.
These value dynamics are useful for blowing out the stubborn cobwebs of outdated narratives about a particular car. As previously unloved models like the 996 and 348 become more valuable, the dominant dialog about these cars—generally something about how undesirable they are—has to change. And it does.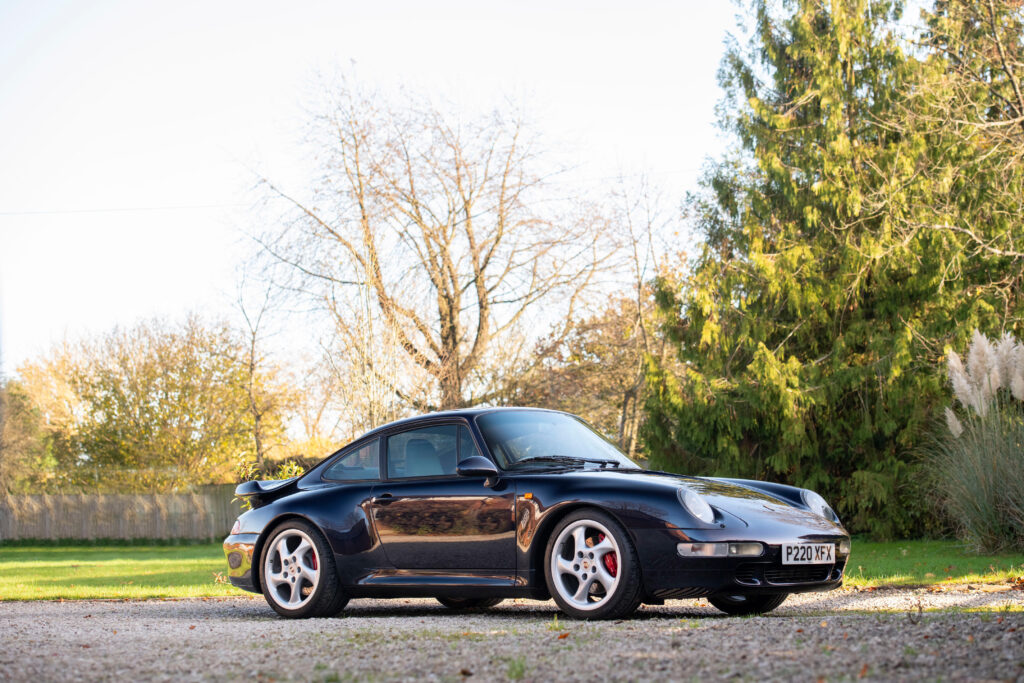 While this all felt deeply unsettling and at times infuriating, such shifts have occurred many times in the past. Twenty years ago, the Porsche 911's value hierarchy looked quite different from today, and so did the commentaries of pundits and enthusiasts. Mid-years (1974–77) and 964s were derided as problem-ridden and less performant than the more desirable later variants of the same cars (SCs/Carrera 3.2s and 993s), rhetoric which has effectively disappeared.
There is, or was, some truth to these complaints; that's why they existed in the first place. But they aren't the catastrophic deal-breakers they were once made out to be. Every generation of 911 that was unloved at some point has certain boogeyman technical problems that were weaponized by their detractors to explain why that variant was junk. For the mid-years, it was thermal reactors and pulled head studs. For the 964, it was overheated secondary distributor drive belts and oil leaks due to a gasket-less mating surface between cylinders and heads. For the 996, it was intermediate shaft bearings and air-oil separators.
In period, these were big, expensive problems. They still are. But back then, the cars were inexpensive enough ($15,000 for a decent example with no major mechanical needs) that a lot of them were junked instead of fixed. Sick examples could be bought cheaply by well-meaning but undercapitalized enthusiasts, which led to further attrition.
Two decades on, folks eventually figured out that these cars provide more than $15,000 worth of value, and the examples that have survived are fewer in number and, most importantly, mechanically sorted. They deliver an immersive, genuine 911 experience, and today's enthusiasts love them whole-heartedly, as their prices reflect. The same is true for the Ferrari 246 Dino. For the first 30 years of its life, the Dino was seen as the slow, "less than" Ferrari purchased by those who couldn't afford a "real" Ferrari. Today, they're half-million-dollar cars.
Ferraris and Porsches in particular feel like they've become something of a rat race over the decades. Although the cars themselves do not change as they age, our relationship to them does. The preferences and narratives we create and consume serve to reinforce, often falsely, our perceived values of these cars. This is unavoidable. We get nostalgic. We get money so we can finally buy that car we always wanted when we were younger. We consume media, social or otherwise, that builds energy around certain cars, eras, aesthetics, even colors.
Prices play an important role, too. There's nothing like your dream car being financially out of reach to motivate you to consider what else you could buy that offers 75 percent of the experience for 40 percent of the money. And that's how a particular car's place in the desirability hierarchy changes. Demographic shifts drive this, yes, but there's also an element of owners who were initially drawn by the value proposition of a particular car realizing that the mainstream narrative has it wrong, and that an underappreciated car is actually quite good.
So, what's an enthusiast to do? It's important to realize the car community is just that, a group of people hanging out and talking, and that means it is subject to social dynamics like bandwagoning. We want the cars we want, at least in part because people out there told us we want them. If we set the assumptions of those people aside, we might just find an underappreciated classic.
Examples are plentiful: Most non-M BMWs from the 1980s through to the early 2000s, plus any M car with an S52 engine. Transaxle Porsches, 986s, and 996s. Series 2, 3, and 4 Alfa Romeo Spiders and any rear-wheel-drive Alfa Romeo with a transaxle. Anything powered by the Lampredi-designed Fiat twin-cam inline-four. The Lancia Flavia and Fulvia. Pretty much any Miata and most RX-7s. Most VTEC four-cylinder Hondas and Acuras. Most postwar four-door Mercedes-Benzes and nearly every Sacco-designed Mercedes, except the 500E. Five-cylinder Audis, minus the Quattro and RS2. Big Healeys and almost anything else British with wire wheels. Most French cars, especially Peugeot Sport products. Sporting variants of Ford of Europe from the 1960s on.
There is, of course, nothing wrong with subscribing to mainstream views, especially if it's to satisfy a long-held dream. If that is the case, nothing else will do. However, for those of us who are a little more negotiable, a willingness to reexamine our assumptions and get off the beaten path can be very rewarding, both financially and, above all, experientially.
The next time someone tells you a certain car is junk, undesirable, or otherwise lesser, don't blindly take their word for it. They might know what they're talking about, or they could be repeating what everyone else said. Hell, you might even be doing it, too! And by the same token, if everyone is going on about how great some other car is, approach it with an open mind and decide for yourself. Your first ride might show you that it's not the car for you, and you can save your pocket change (or life savings) for something else that brings you more joy.
Cars are an immensely personal, subjective thing. The value we get out of them is a reflection of our own experiences and preferences. Thankfully, the old-car realm is a complex and varied landscape that leaves plenty of room for individuals to find what most resonates with us personally. After all, Ferry Porsche, of all damn people, said, "I wanted to build cars that were not something to everyone, but everything to someone."
Derek Tam-Scott is a used car salesman and car content grump.