For many car enthusiasts, spring is the time to ready our vehicles for the coming driving season. While you've been meticulously prepping your ride for long drives in the warm weather, Hagerty's Automotive Intelligence team has been hard at work on the latest update of the Hagerty Price Guide. There's no algorithm or supercomputer spitting out numbers, but actual people doing actual research—monitoring sales, scouring classifieds, and speaking with marque experts about what is happening in the collector car market.
After a quiet end to 2020 with little change to valuations, the beginning of 2021 was a completely different story. The market sprang to life with hot markets getting even hotter and segments which were historically down making a comeback. Here are a few notable trends coming out of the latest edition of the price guide.
Muscle cars came roaring back to life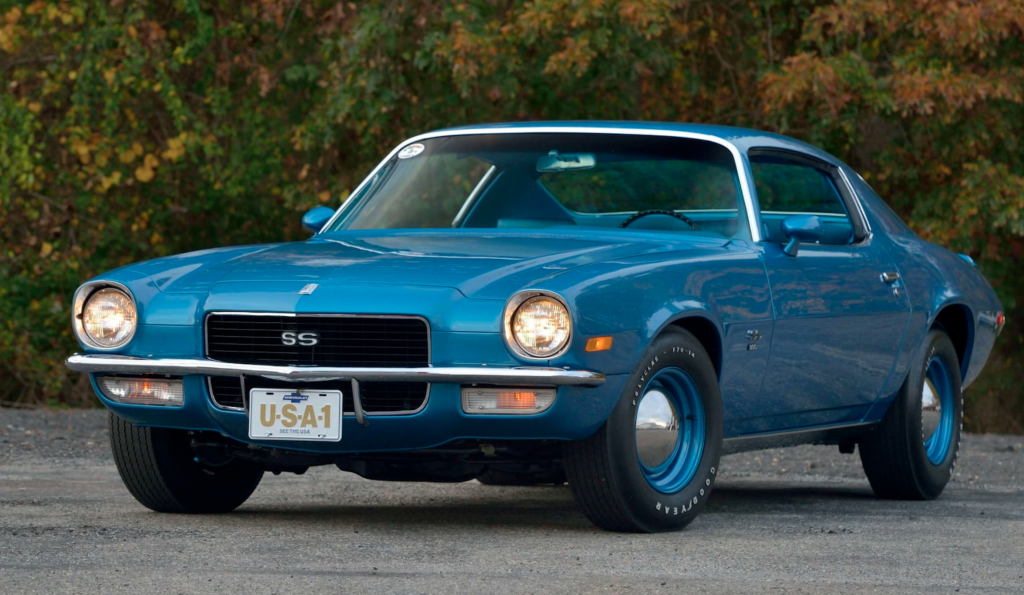 After a previous market high in late 2017 and early 2018, muscle car values have generally cooled. Worries of lack of interest from younger enthusiasts as traditional buyers moved on from the hobby abounded. (Mind you, we knew better, since our insurance data tell us millennials love muscle cars as anyone.) The first part of 2021 has everyone singing a different tune as the muscle car came roaring back to life.
At auctions in Kissimmee, Florida, and Scottsdale, Arizona, buyers released pent up demand from cancelled or postponed events throughout 2020. The notable winner for this price guide update was General Motors. The usual suspects gained value such as LS6 Chevelles, Z/28 Camaros and W-30 4-4-2s just to name a few. The real stunning gain though, was the 70–71 Monte Carlo SS 454, which gained 40 percent over the previous publication.
With more in-person sales expected to move ahead this year, like Mecum's Indy sale coming up later this May, we'll have ample opportunity to see if muscle cars' momentum continues. Mecum will be featuring a 1971 Hemi Cuda Convertible, which will be a true test of the top end of the muscle car market. Barrett-Jackson has announced that they are holding an event in Las Vegas this June.
Japanese collector cars are still on the rise
Japanese cars have been the emerging market for the past few years, and it continues to mature and gain more mainstream appeal. Leading the pack was the Datsun/Nissan Z-cars. When we say Z-cars, we mean all of them. Of all the cars we track values on, from the 240Z to the 350Z, every single one of them gained in value. Leading the pack, though, was the 280ZX gaining 58 percent over the last book.
Other bright spots included the EM1 (1999-2000) Honda Civic Si which gained 38% over last book. These vehicles were a relative bargain just two years ago and have experienced near meteoric rise in the past 12-months. Top tier Japanese Domestic Market (JDM) models are also gaining traction with the R32 (1989-94) and R33 (1995-1998) Nissan Skyline GT-R continuing to fly off lots as fast as importers can get them in.
These trends are fueled by younger buyers who are steadily gaining an increasing share in the collector car market. Remember, these are cars that a good portion Generation X and millennials wanted as young drivers, played in videogames like Gran Turismo, or were exposed to in the Fast and the Furious films. Because of the ever-increasing economic clout of these young collectors, we expect to see the market for Japanese collector cars remain strong for the foreseeable future.
Collectors can't get enough trucks
Trucks and SUV values have been on fire for years, and they are showing no sign of cooling. As usual, first generation Ford Broncos (1966-77) and early Chevrolet Blazers (1969-72) posted gains, but the biggest winner was the International Scout II, which gaining as much as 44 percent over last book. Another big gainer in the truck segment was the 2004-06 Dodge Ram SRT-10 pickup, which gained 30 percent.
No matter which truck you look at, though, chances are its value has increased. Nearly every pickup across every conceivable year grew, even if by just a little, as did man Jeeps. The CJ and Wranglers all grew in value, with the CJ-7 gaining an average of 10 percent and TJ-series Wranglers (1997-06) gaining an average of 15-percent–20 percent.
COVID-19 forced us all to find new ways to get out of the house, and truck makes a perfect family escape vehicle. Whether it is just going for a leisurely cruise or a bit of overlanding, the truck and SUV lifestyle has something that appeals to a great number of enthusiasts.
An eventful update
A year ago, as we went to press with the price guide, we were constantly checking to make sure the bottom hadn't dropped out of the market due to lockdowns and economic uncertainty. A year later, we were doing the same thing—only this time, we were double checking that a last-minute sale didn't move the market even more.
This edition may be wrapped, but we are already looking to the next update and are tracking where the market is headed into this summer.
Greg Ingold is editor of the Hagerty Price Guide.