As the big January auctions kick off in Kissimmee, the general take on the collector car market is that the buying fever of early 2022 has receded, owing largely to inflation. Yet our latest Hagerty Price Guide, which updates values quarterly for more than forty thousand vehicle configurations, again makes clear that such generalizations don't always tell the full story. It's true the latest guide, based on all the sales data we pored over from the fourth quarter of last year, broadly confirms that appreciation slowed and in some cases retreated. But we also noticed plenty of other cars picking up steam, particularly in the affordable part of the market.
We're talking really affordable vehicles—stuff that not long ago could be had for pocket change. Even with the gains in this guide, most remain solidly within reach for most enthusiasts.
To some extent, this uptick is likely a trailing effect of the appreciation we saw last year, not to mention general inflation. Just as a cash-strapped grocery shopper might swap in a store-brand ketchup when the price of Heinz gets too high, so might enthusiasts who have been priced out of their favorite classics look seriously at cars they previously hadn't considered. These gains also show that even in the face of economic headwinds, overall interest in buying classic cars remains very strong.
1981–1994 Maserati Biturbo +45%
Mention the Biturbo and two images likely come to mind, one being the segment of Top Gear where Jeremy Clarkson drops a dumpster on one to drive home his distaste of the car. The second is the stack of crippling repair bills associated with its questionable reliability. Despite the ill will that surrounds these cars, prices rose by 45 percent. All joking aside, due to the reputation around the Biturbo, any increases are noteworthy.
That said, a 45 percent increase on a dirt cheap car still makes for a dirt cheap car. Well, maybe organically-composted topsoil cheap rather than simply plain dirt. A questionable Biturbo will still cost well under $10,000 and the cost to put it right will probably still cost several thousand additional, but a good car with no issues and meticulous service records is well into the $20,000 range.
If you're expecting the Biturbo to hit it big, however, curb your enthusiasm. Our take is that these cars are simply now catching up with the rest of the market.
1987–1989 Mitsubishi Starion ESI-R/Chrysler Conquest TSi +43%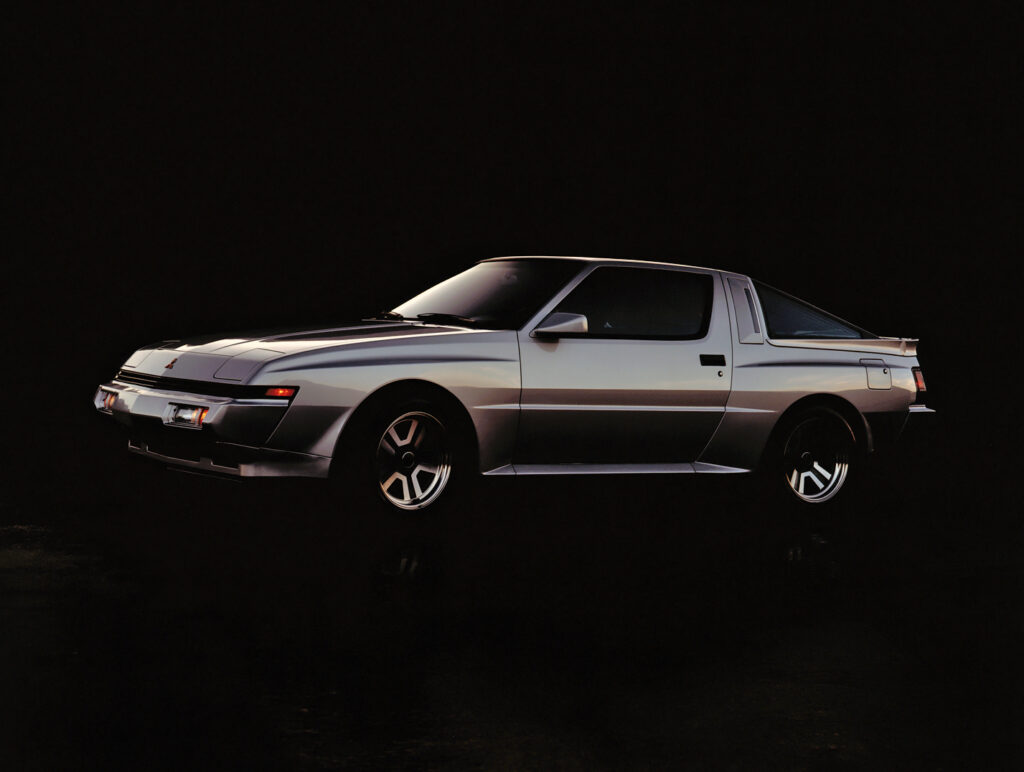 Relative to the nutty market for 1990s Z-cars, Supras, and Skylines, Japanese sports cars from the 1980s has remained relatively calm. In particular, we've wondered why more collectors haven't taken note of the Mitsubishi Starion and sister car, the Chrysler Conquest. These cars scream 1980s and the ESI-R and TSi models (Mitsubishi and Chrysler, respectively) could be had with a wide body and turbocharged engine. Their relative affordability probably has a lot to do with the popularity of other, more recognized Mitsubishi products like the 3000GT and Lancer Evolution. Top tier trims like the wide body ERI-R are in the $20,000 range however a true unicorn car that's been virtually unused since new might crack the $40,000 range, but that's more an exception than the rule.
Of course, many of those other Japanese cars have climbed out of reach, so many enthusiasts are starting to shift their gaze to lesser-known substitutes. As with the Maserati above, it is likely that the increase here is more related to catching up with the market rather than the potential for sustained, rapid growth.
1973-1976 Chevrolet Chevelle Laguna Type S-3 +40%
One of the segments that caught our attention in 2022 was so-called "malaise-era muscle." Considering the general lack of support for aftermarket restoration parts and low performance of the mid-1970s, it comes as no surprise that cars from this era have been sitting at a discount when compared to other eras. That outlook may be slowly changing. While we may be a ways from these cars being truly "expensive" we've observed notable activity in more "sporty" models, particularly GM A-Body based vehicles like the Oldsmobile Hurst/Olds or the Pontiac Grand Am and Can Am. Chevrolet has been relatively stable until lately, when we observed that the Chevelle-based Laguna has started to gain attention.
Fans of the Laguna will be quick to point out its immense success in NASCAR competition. Its aerodynamics made it hard to beat on the circuit, with Cale Yarborough posting an impressive 34 of his 87 victories behind the wheel of a Laguna. The old adage of "win on Sunday, sell on Monday" translated very well to the Laguna, with the package accounting for 6 percent of Chevelle sales. While they were not uncommon in the 1970s, attrition and lack of restoration support has made them pretty scarce today.
A 40 percent increase on the Laguna indicates enthusiasts are quite interested in the finding those survivors. Again, keep in mind we're talking about large percentage gains on small numbers: A Laguna in excellent condition can still be had for $30,000, and merely good ones go for closer to $20,000. When you consider the NASCAR connection, it's a surprise they aren't worth more. Maybe it's time to take another look at the Laguna. Go on, do it for Cale.
1981–1993 Volvo 240 +38%
The cars on our list so far have largely become more expensive as a consequence of something else becoming more even more expensive. The story is different with the Volvo 240. These are solid, widely admired cars with plenty of support and a reputation of going forever. Data from the insurance side of our business show there is widespread interest in these cars from collectors of all ages, from Baby Boomers to Gen–Z.
These factors led us to call out the Volvo 240 as a vehicle with high potential for growth in last year's Bull Market list. We didn't expect to be proven right so quickly—they gained an impressive 71 percent in 2022, with 38 percent growth in the fourth quarter alone. Again, we're talking about a car with a pretty low starting point, so the dollar gains are not eye watering. You can still pick up a scruffy 240 for the monetary value of your pocket lint, but pristine models can set you back into the $30,000 range.
1991–1996 Chevrolet Caprice +36%
It's big, it's bulbous, and it's getting attention. That's right, we're talking about the 91-96 Caprice. While its sportier Impala SS sibling has been on collector's radar for a while, the Caprice has remained in the space between used car and fully accepted collector. Winding back to the 1990s, these cars were literally everywhere from family cars, to fleet vehicles in the form of taxis and police cruisers.
So why are these cars going up in value all of a sudden? We have a few theories. First, the Impala SS is no longer a cheap car. Second, whereas the SS sports a cleaner look than its more pedestrian stablemates, few people in today's world are buying these cars for their performance—why not look at the base car? Last but not least, there's the magical effect of time and nostalgia. Now that these cars are all more than 25 years old and are no longer common, the general public is accepting them as collectible. Whatever the reason, we may be witnessing a resurgence of interest in the last of the land yachts.