When a car comes up for auction, we've observed time and time again that the right options can tip the scales from a ho-hum, run-of-the-mill example to a record-setting sale that puts collectors on notice. Some cars get better results when painted a flashy color (Mopar muscle cars, we're looking at you), but it's most often the performance options that garner the biggest upcharge. A performance engine package is almost guaranteed to bring top dollar when a car becomes collectible, and there are countless examples where the choice of engine makes a six-figure difference in a car's value.
As an example, let's look at the the Bugatti Type 57 and Duesenberg Model J. For both models, values increase by more than $400,000 when examples are equipped with a factory supercharger. Another notable powertrain option that can double the value of a vehicle? Manual transmission. This is true especially concerning Ferraris. Both the F430 and 575M are worth twice as much when equipped with a third pedal, and a 612 Scaglietti is worth 120 percent more!
However, with regard to plenty of performance vehicles where top performance is already baked in, it's the option that might not immediately come to mind that sets the special models apart. We asked auction specialists John Wiley and Andrew Newton to dig into the Hagerty Price Guide data to uncover nine such oddball options that make a huge difference in value.
Must-have Option: Air conditioning
The Italian brand's first supercar managed to pack a V-12 engine transversely and wrap around it one of the most beautiful car bodies ever designed. We can only imagine the difficulty of packaging an air-conditioning system as well. The creature comfort adds 10 percent to the value of a Miura, so when prices approach $2,500,000, it's one of the priciest A/C options on the market.
Must-Have Option: Automatic transmission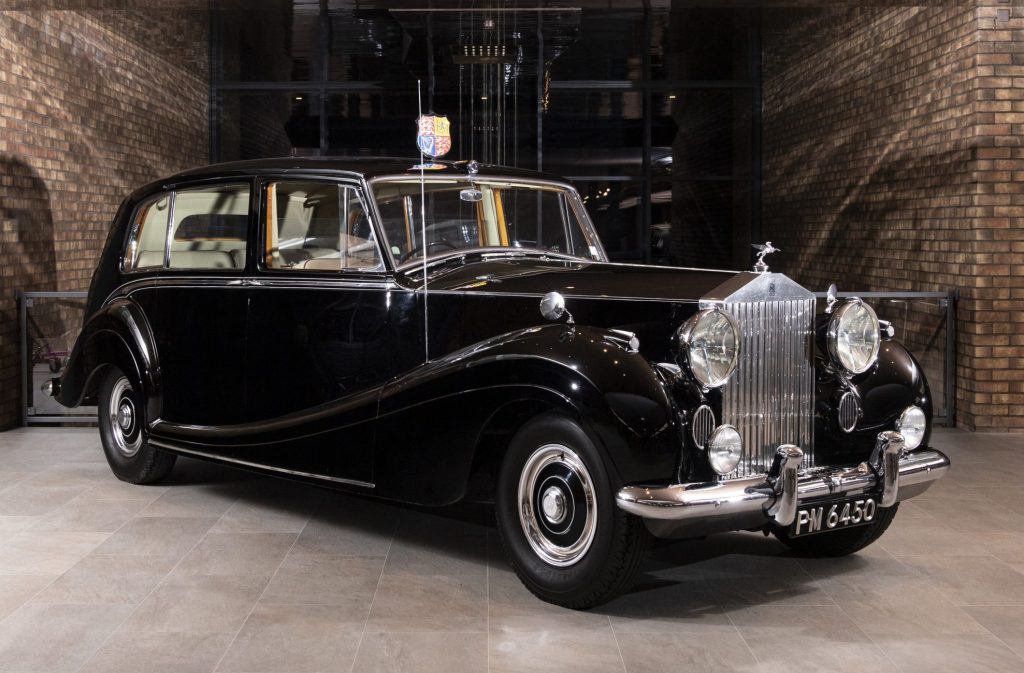 It's just too hard these days to find a decent chauffeur who can drive a manual transmission. That's why every distinguished nobleman worth his Grey Poupon needs to be carted around in a stately saloon with a right and proper automatic transmission that ensures smooth shifting at all times. It's worth an additional 15 percent on top of the Phantom IV's value, which can approach $1,000,000.
Must-Have Option: Air conditioning
If you plan on racking up the miles in your grand tourer during the summer months, air conditioning is more than a luxury. In some climates, it's a necessity. Race officials would rather you leave it off, however, as vintage cars drip enough fluids on the track as it is.
Bonus: Exterior bonnet latches and welded louvers
The early production Series 1 cars used exterior bonnet latches and had welded louvers, setting them apart from the other flat-floor models that would follow. While it wasn't really an option per se, it is a noticeable difference that can make the earlier cars worth up to 125 percent more.
Must-Have Option: Aluminum body
Assembled in America with a Bristol OHV inline-six and a Bertone body, the Arnolt-Bristol Deluxe was beautiful as both coupe and a roadster. Most of the small production run used steel bodies, but the aluminum versions, both lighter and more scarce (just a handful were made), command a much higher price, adding more than $100,000 (25 percent) to the bottom line.
Must-Have Option: Air conditioning
For such a small car, the Dino has an awful big greenhouse. With all that sunlight streaming in, it's best to have an air conditioning system to combat the sun's rays. That single option adds 20 percent to the car's value, which can exceed $400,000 in total. Power windows and a leather interior each add roughly $4000, as well.
Must-Have Option: Factory slantnose
Air-cooled 911s have been hot for a long time, and the turbocharged models, with their increased performance and flared fenders, are the cream of the crop. To make them even more competitive on the race track, Porsche built some with sleek front ends that ditched the signature round headlights in favor of pop-up lights. The values for Porsche 930s can exceed $200,000, and the slantnose tacks on an additional 30 percent. On the flipside, you can drop 20 percent for gray-market cars without EPA/DOT paperwork, as well as 10 percent for gray-market cars with paperwork.
Must-Have option: Silver Arrow Edition
The SL600 already had a V-12 stuffed under the hood, making it quite the grand tourer, but the limited-production Silver Arrow Edition added unique wheels, a perforated leather interior, black maple trim, and a glass roof. Just 100 were built and the scarcity is enough for the package to double the car's ordinary value $27,800 value in #3 (Good) condition.
Must-Have Options: Factory hardtop, original Rudge wheels
It's clear that that gorgeous 507 played a major role in inspiring the Z8, so the sporty droptop has surely cemented itself as one of the brand's most iconic two-seaters. Collectors fawn over them, naturally, but having the original hardtop and Rudge wheels are a big deal as well, as each can bring an additional $75,000. When a #3 (Good) car is at $2,000,000, that's almost understandable.
Must-Have Options: Rudge wheels, fitted luggage
If you thought $75,000 was a lot for the right set of wheels on the 507, the proper set of Rudge wheels for the 300SL can add as much as $100,000! That's double what they'll add for a contemporary Gullwing. The fitted luggage will tack on an extra $60,000 as well.
If all of these lofty numbers have your head swimming and fists clenching, just remember that there are plenty of great classics and future classics that can be had for the entire price of some of the aforementioned options, and all of them drive a lot better than any air-conditioning system does on its own …